Summer Garden Tour & Cottage Garden Presentation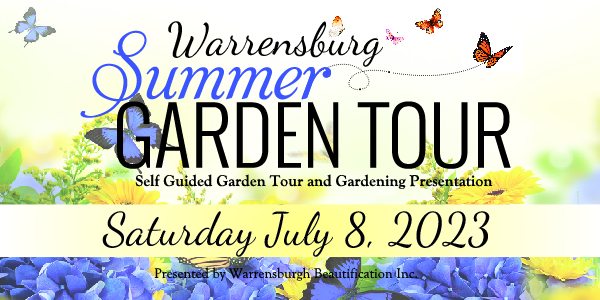 This Self-Guided Tour will feature both public and private gardens in the Town of Warrensburg and surrounding areas. Brief histories of the gardens will be provided to enhance the experience of the tour. Followed by Refreshments will be provided at the presentation. Raffle prizes donated by local businesses.
Garden Presentation:Charlie Nardozzi, nationally recognized garden writer, speaker, radio and television personality, will discuss the topic of Cottage Gardening design techniques, elements of a cottage garden beyond just the plants, and discuss ways to incorporate cottage garden ideas into your own landscape.The hour long presentation will be followed by a half hour question and answer period to help with your individual gardening situation.
Tickets available May 29 - July 9th at the Warrensburgh Riverfront Farmers' Market and Miller Antiques & More. $15.00
Programs and Day of Tour Ticket Sales at Miller Antiques & More, 3729 Main Street. $20.00
Thank you to Edward Jones Investments, John Gable, Financial Advisor, for sponsoring our Cottage Gardening presentation.