Blog
Grant opportunities for Local Farms
3/24/2020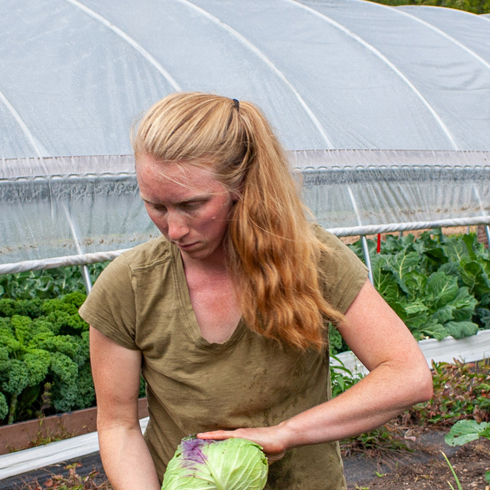 Micro-Grants for Adirondack Farms
Grants modified to support Adirondack farmers during COVID-19 Crisis
The Adirondack Council, its Essex Farm institute and the Klipper family are aware that Covid-19 is having an impact on farmers and food producers in the Adirondacks. Demand from institutional buyers such as restaurants and schools is down, while retail and some wholesale demand for local food is up. Summer farmer's markets are considered essential food buying institutions, but attendance may not be as expected due to Covid concerns. We are unsure of how this situation will change over time, but we know that farms will have both unexpected costs and loss of income.
Given these uncertainties, the Micro-Grants for Adirondack Farmers program will be modified to provide emergency financial assistance to farms, value-added producers and food pantries to shore up and strengthen the local food value chain as market conditions change as a result of COVID-19.
Any project or cost that contributes to getting local food to local people is eligible. This could include but is not limited to: food distribution, marketing, online platforms, communications, purchase of local food for food pantries. Local is defined as NY and New England.
Farmers with demonstrable loss of income due to Covid-19 are also encouraged to apply for funding to cover cash flow.
The Adirondack Council and Essex Farm Institute are seeking grant proposals for up to $5,000 from Adirondack farmers and value-added producers for projects that will enhance the environmental benefits their businesses provide. Project areas can include, but are not limited to, soil management, water quality improvements, energy conservation and emissions reductions.
Evaluation Criteria
Completed application, including a detailed project budget
Project proposal aligns with and fulfills the program's purpose
Farm/business is operated within the Adirondack Park
Please note that a panel of Adirondack Council and Essex Farm Institute staff, board members and affiliates will review applications and select recipients.
To Apply
To submit your application, click the link below.
All applications must be submitted through Survey Monkey by April 7. Farms and businesses are limited to one application per grant cycle.
Important Dates
Grants Announcement – March 2
Application Deadline – April 7
Grant Recipients Announced – April 22
Grant Checks Mailed – early May
Reporting Requirements Due – March 15, 2021
Questions?
Please email microgrants@adirondackcouncil.org.
Grant Programs
Micro-Grants for Adirondack Farms - https://www.adirondackcouncil.org/page/micro-grants-for-adirondack-farms--adirondack-council-304.html
Local Food System Security Grant - https://adirondack.org/FoodSystemSecurityGrant
[Show]
---