Member Benefits
We want you to be a part of our team! The Warrensburg Chamber of Commerce gives you a seat at the table, you will have the oppurtunity to engage with community leaders, learn from your peers and gain visibility with customers. Together, we strengthen, support and promote the bussinesses and people of Warrensburg.
Here are some reasons we think you'd should join the Warrensburg Chamber!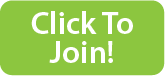 You'll be listed on our website. Visited over 100,000 times annually and is the premier website for your Southern Adirondack Small Business.

We maintain and staff a year-round, centrally located office, for highly visible distribution of your business literature. In addition to 3 satellite Information Centers throughout Warrensburg.

You will be included in our Four-Season Travel Guide with a 20,000 copies in circulation with a targeted distribution strategy. Included in your membership is a listing in this guide. Additional advertising opportunities are available. Our Travel Guide is distributed through various informational centers and consumer/trade shows and direct mail. ( comming in 2019)

E-newsletters contain information about our community and chamber members. You'll have the opportunity to have your news included in this e-blast to to all our members.

You'll be invited to great networking at social events such as mixers, breakfast meetings, dinners and workshops.

You can take advantage of Group Health Insurance through our association with North Country Chamber.

Reach more visitors by offering special coupons

We offer help in distribution of press releases and other media outreach

Your membership gets you access to HUGE discounts on printing and desisgn services.

We will follow, share, tweet and like you! As a member you gain access to over 2000 our followers on social medial platforms.